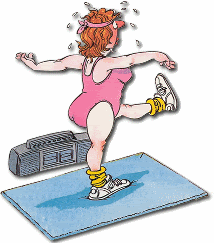 Have some things I need to take control of. Last week at the dr. my BP was to high, so my meds were increased. It has still not come down much. Got a call on my Lab tests, and there are some things he wanted to watch, so I had to go back this Monday and get it tested again. Seems some things were low, tho I do not know what. Got a call today, and the tests showed some improvment, but he wants me back next Monday to retake the test again.
For most of FebruaryI have been drag assin with a head cold, sinus, or something. And eating anything that passes in front of me. I should be in a cookie coma by now
So Sunday March1, I sucked it up and began bypassing sweets, got wheat bread, big old healthy WASA crackers, salads,soups , yogert, fruit. Jim got stuff to grill
Started back on the tread mill, and out at the park trail if it is warm. Been using the Chi Machine 2 times a day.
I guess I will make a short plan, to play it out though March with the exercise, and the new food plan, and then see where I am. If I could lose a few pounds that might get me on my way.