I love puzzles. I like to set one up in the winter and work on it at my own pace. I started this one the weekend after Christmas...it is 750 pieces.
It has been a work

in progress. I have done thousand pieces, they are way too much...750 will really challenge you. A good puzzle to take you through the winter is probably a 500 piece, no to easy, but gives you a challenge. And if y ou get it done, you might to 2 or 3 if it is a long cold winter.
This is a very pretty puzzle. I am a retro person. My daughter who lives in Texas sent it to me back in the fall and I put it back til after the holidays. My goal was spring, which is officially here now....but I believe I will have it done when I feel like it is really spring.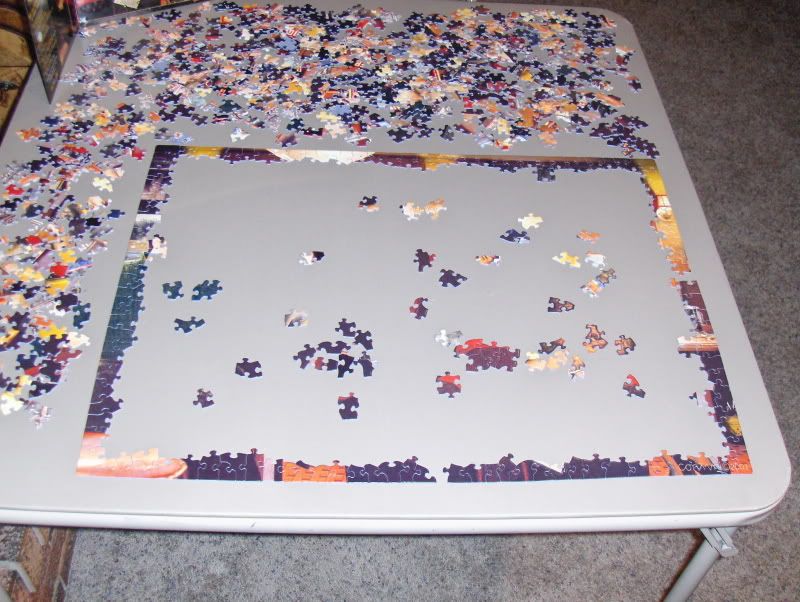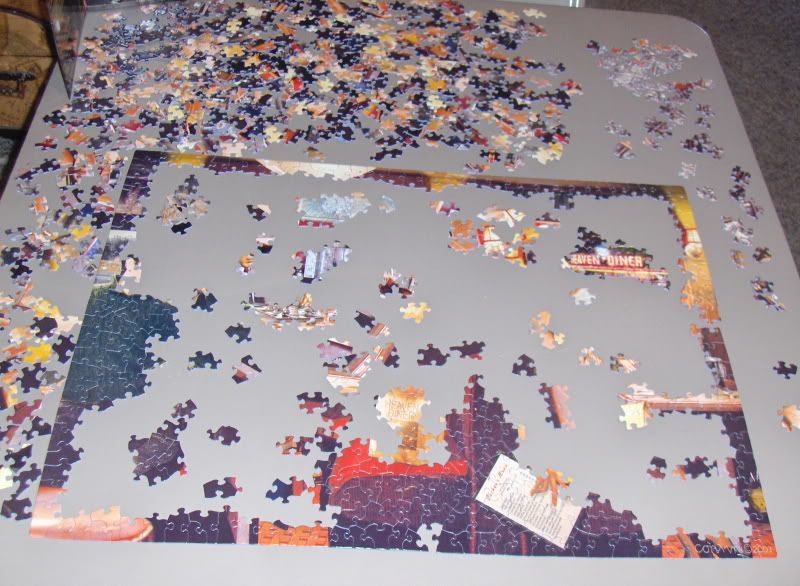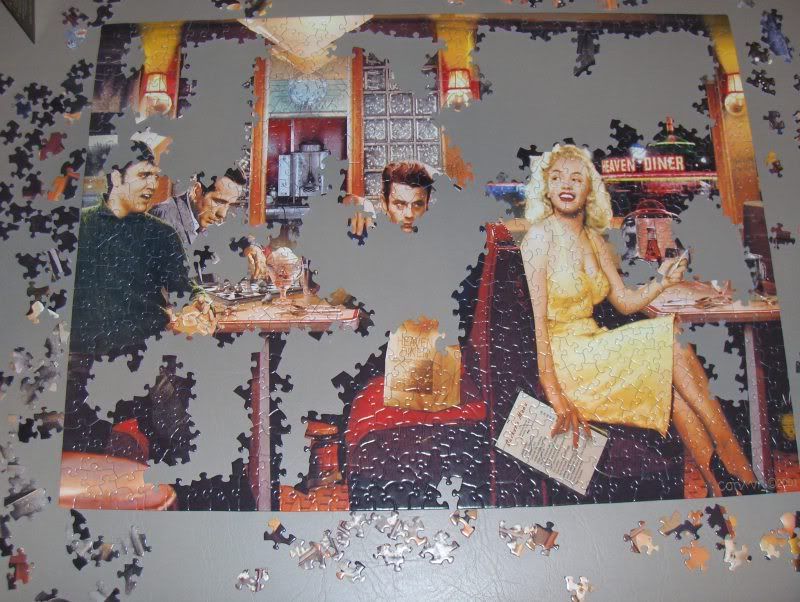 I will have it done before the roses bloom