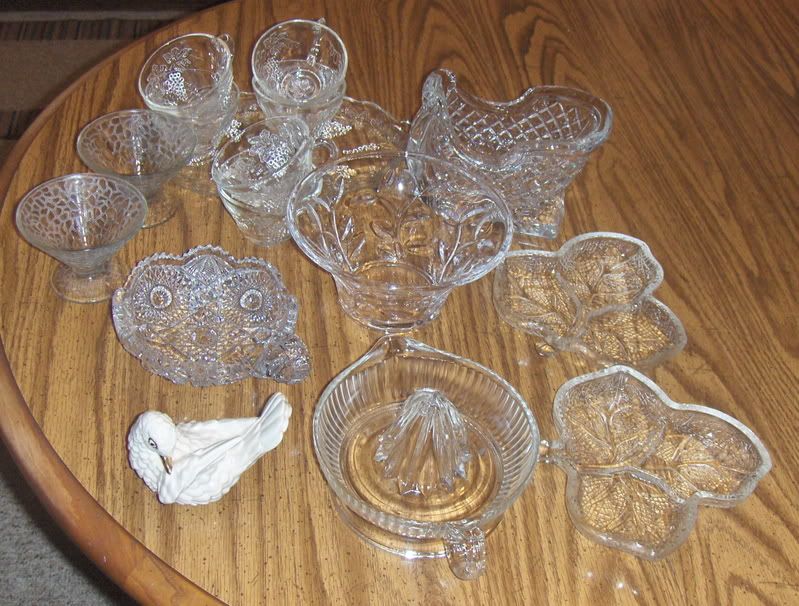 Yesterday I got a box of glassware from an auction. It has a few pieces in it that matched some I have, and the rest I will put on Ebay. As I was looking through the box to run them through the dishwasher, the little white bird caught my eye.
As I turned it over, and saw two initials and the date 1966 on it, I wondered what story it would have to tell.
In the late 60's lots of people were discovering they liked doing ceramics, so all of us have stuff with initials and dates on them from friends, and also back then if you had a friend that had to go into in- patient psych to regroup, she would always make a ceramic cup with the date and initials on it. And if you were real good friends, she would give it to you. I wonder what the little bird's tale would be.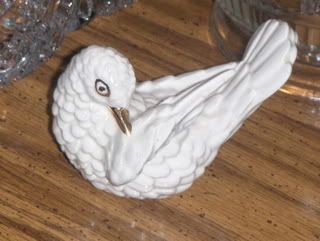 The smallest things can bring back whispers of the past.....