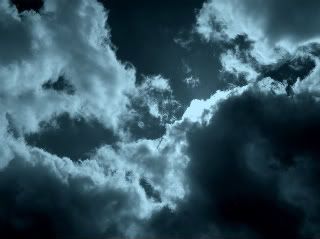 June 2, 2008...Weather turned cloudy, rain, hail and lots of wind taking trees down. When the storm cleared, instead of walking into the sunshine that day, a cloud hovered over me and has been there all summer long.
That day my Mom fell and broke her hip, had a replacement that night during the midnight hour. Early the next morning she had a heart attack and had to be taken to the city for stents, then back to hometown hospital for recoupment. Was in for over 3 weeks. Went home for 2 weeks, but was way not ready. Back again for another few weeks. Over 4 months later and she is still barely making it on her own.
During those 4 months, our son had a heart attack and a couple of stents...rested up a few weeks and went back in to have 6 more of those stents. Can you buy stock in those things?
Also in this same time era, our grandson had had to have kidney stents in for awhile, did not work so he had a kidney removed.
Now we are out 5 months from they day of the storm, and our daughter, who in the past 6 years has had tripple heart bypasses, a 3 stent trip, and a 2 stent trip, this week had carotid artery surgery.
Now I am looking for a happy ending to this summer of gloom. I keep watching that little dark cloud that is following me around. He tries to hide, but I see him lurking. I named him Whisper. I am hoping that the Autumn winds will blow him on down the road.
What more could happen ? Hmmm, I have a doctors appointment next Tuesday. I guess we will see if Whisper will linger on.